Energies is a peer-reviewed, open access book series which publishes monographs and state-of-the-art expository works which focus on issues regarding innovative technologies that improves the efficiency of resource and energy utilization. Some of the topics covered in the series are energy systems, energy production, alternative and renewable energy supply, energy savings analysis, cleaner production, optimization of energy processes and the environmental impacts.
The energies book series is compiled and published annually in two volumes.
British Library ISNI: 0000000506803928 | (ISO 27729).
Sci-Index Publications, London, United Kingdom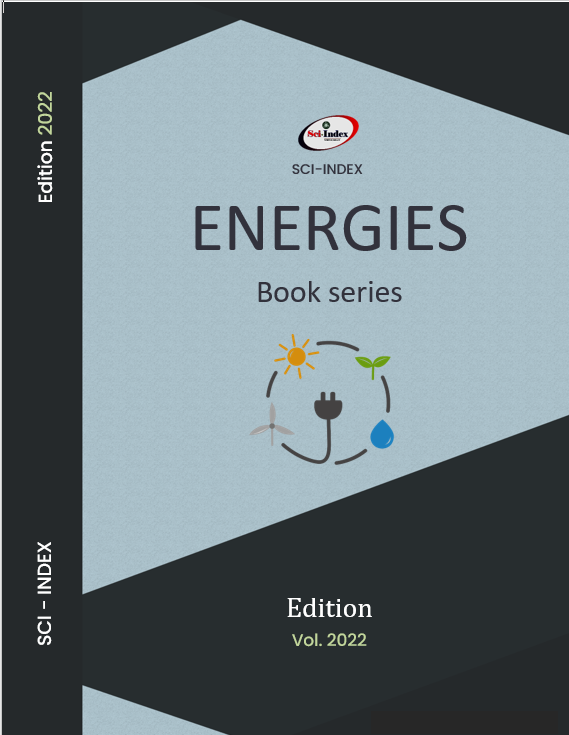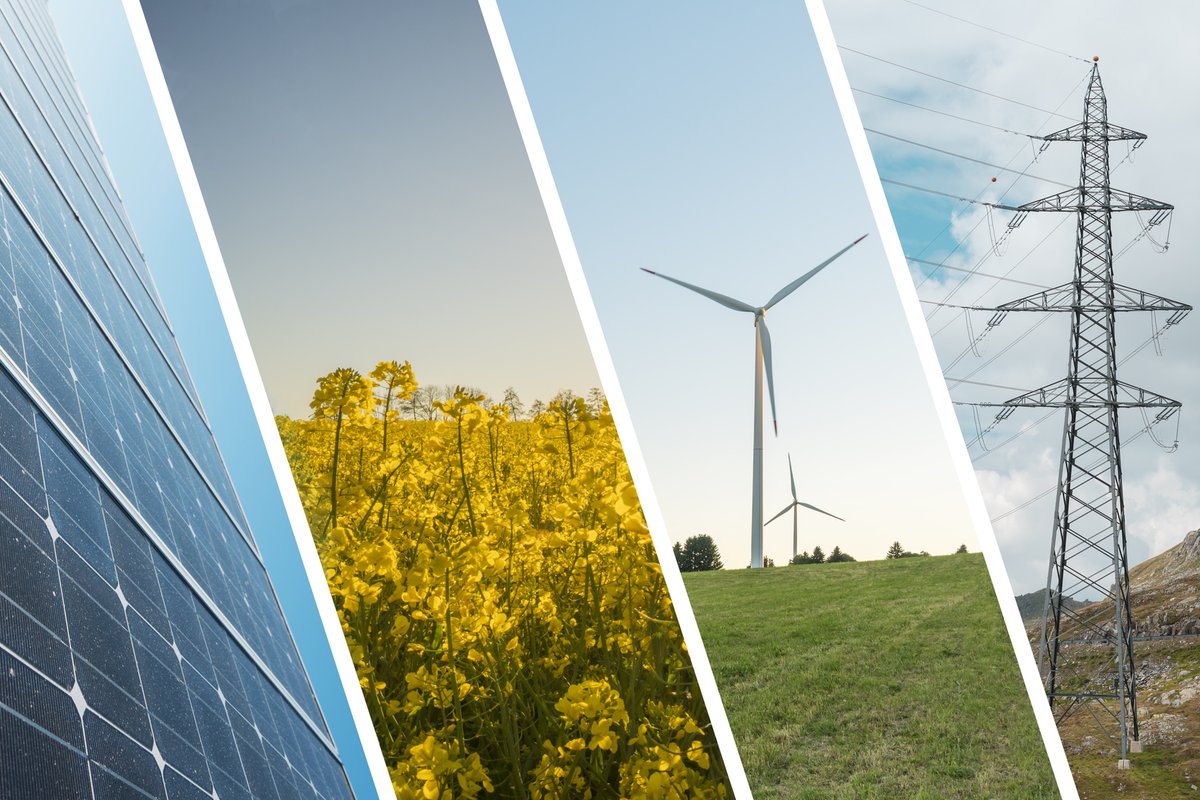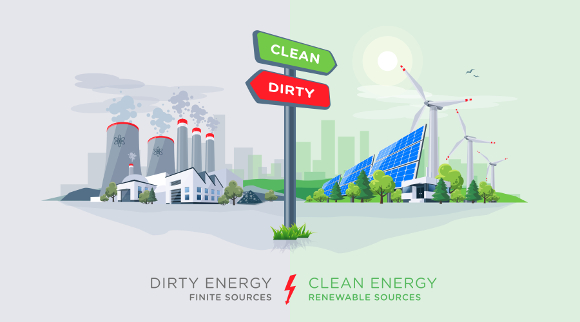 Subject Areas and Keywords
Distributed Energy System

Smart Grids and Microgrids

Critical Energy Infrastructure

Artificial Intelligence and Smart Energy

Solar Energy and Photovoltaic Systems

Wind, Wave and Tidal Energy

Carbon Emission and Utilization

Energy and Climate Change

Energy Storage and Application

Advanced Energy Materials

Batteries, Fuel Cells, Capacitors
Smart Cities and Urban Management

Phase Change Materials for Energy Storage

Energy Fundamentals and Conversion

Energy and Combustion Science

Energy Economics and Policy

State-of-the-Art Energy Related Technologies
Editorial Office
Managing Editor: Hyun J.M. Wu
Publishing Manager: Xiao M. Lin
Energies Book Series Contact
Editorial Office: 71-75 Shelton Street, London, Greater London United Kingdom, WC2H 9JQ
Email: Energies@sci-index.com
Guest Editorial Board
UM-SJTU joint institute, ShangHai JiaoTong University, China
Fluid mechanics, fundamental turbulence (flow structure and topological analysis), turbulent combustion and some application-orientated problems.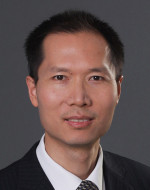 Department of Structure of Matter, Thermal Physics and Electronics Faculty of Physical Sciences, University Complutense of Madrid, Spain
Membranes and Renewable Energies – Membrane science and nanotechnology – Desalination – Water treatment – Nanostructured membranes – nanofluids – Nanofibers – Hollow fibers – Polymeric materials – Water separation technologies – Thermal conductivity – Solar Energy – Heat and mass transfer – Energy conversion and efficiency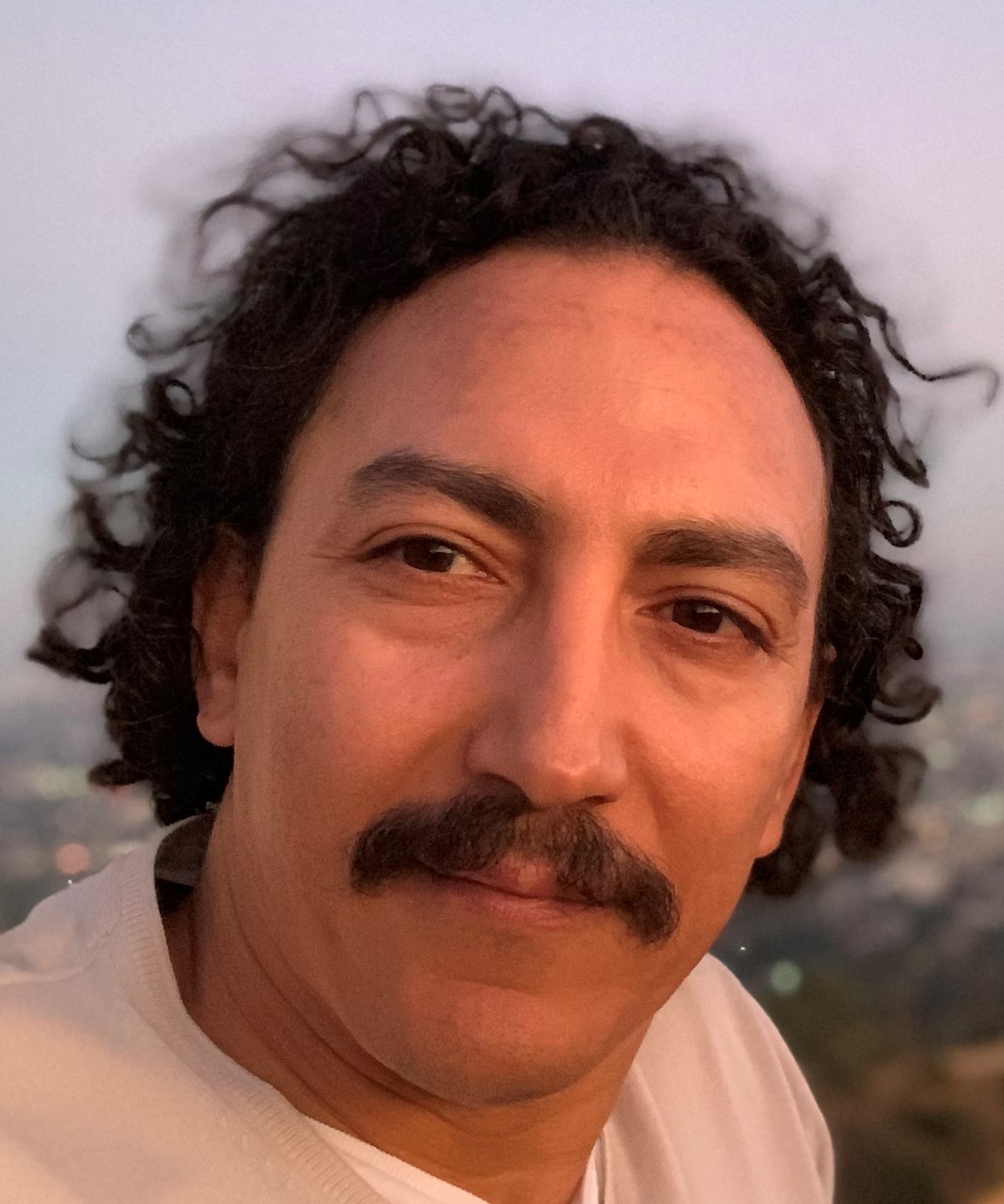 Deputy AScBSE Program Leader, CSE, City University of Hong Kong
Thermal comfort achievement through various ventilation methods, Smoke control system analysis in large volume building, Chiller optimization through data analysis, Life cycle assessment of building system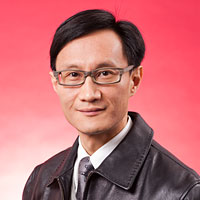 Department of Computer Science, University of Virginia, USA
Intelligent transportation systems and autonomous driving with focuses on driving safety, security and privacy analysis.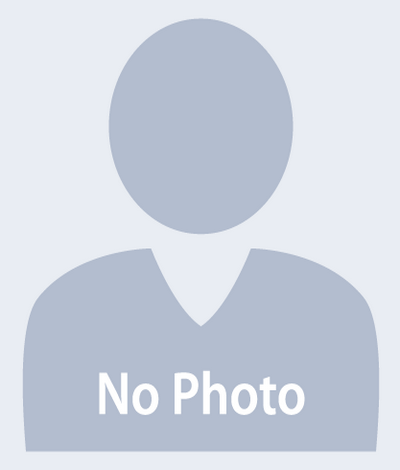 Department of Applied Mathematics, University of Dhaka, Bangladesh
Fluid flow: Mathematical Modeling and Simulation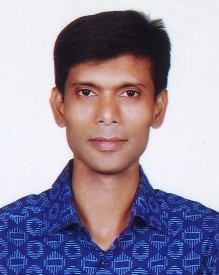 Southern University and A&M College, LA, USA
Green buildings, renewable energy systems design and optimization of renewable energy systems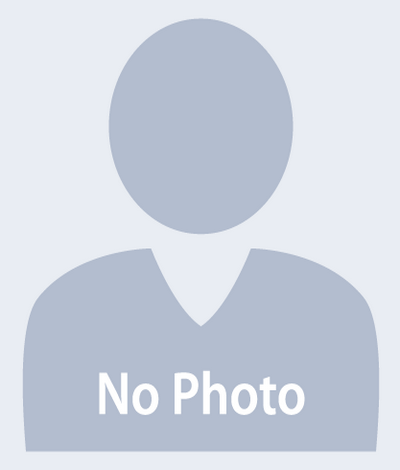 KTH Royal Institute of Technology, Stockholm, Sweden
Thermo-Fluid Processes, Thermodynamics, Heat Transfer (Conduction, Convection, and Radiation), Alternative Fuels, Computational Fluid Dynamics (CFD), Modeling and Numerical Simulation of Combustion and Pollutants Emissions, Turbulent Reacting Flows, Design and Optimization of Industrial Boilers and Furnaces.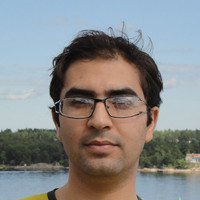 CNR-IRISS – ISMAR | National Institute of Geophysics and Volcanology Vesuvian Observatory, Italy
Geochemistry, medical geology, volcanology, geophysics, geothermal energy, resilience of inhabitants in volcanic areas, and mitigating volcanic risk.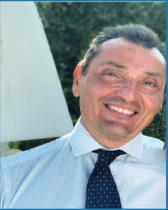 Pr. Hab Inż Magdalena Dudek
AGH University of Science and Technology, Faculty of Energetics and Fuels, Poland
Solid electrolytes , materials engineering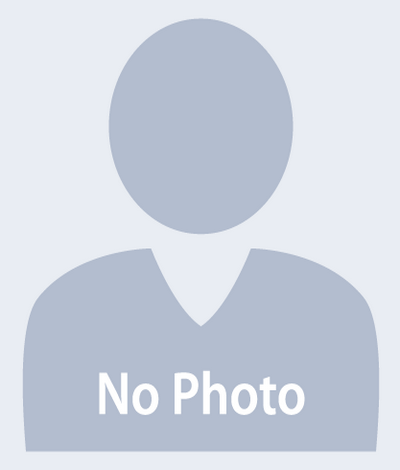 Dr. Lucas Gaston Rodriguez
National University of the South. Bahia Blanca, Argentina
Building energy efficiency. Didactics of architecture and energy.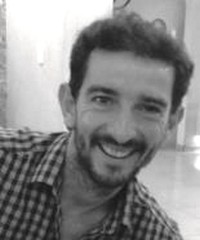 Head of Chemical Engineering Department, School of Infrastructure, Process Engineering and Technology (SIPET), Federal University of Technology, Nigeria
Multiphase flows, computational fluid dynamics (CFD) and flow assurance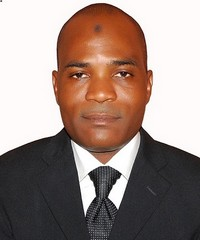 Pr. Mohamad Alaaeddin ALALI
National School of Electronics and its Applications (ENSEA), France
Power quality improvement in the electric power distribution networks, industrial zones modeling and simulation, and improving the performance of active filters with renewable energy generation using linear and nonlinear control methods, fast-switching power electronics, multilevel inverters topologies.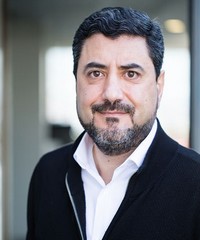 Electrical Engineering department at Medi-Caps University, Indore, MP, India
Power System Optimization, Power System operation and control, Renewable energy technologies and Restructured Power Systems.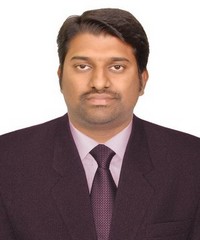 Chemical & Electrochemical Processing Department, Minerals Processing Technology Division, Central Metallurgical R & D Institute (CMRDI), Egypt
Green fabrication, energy storage applications, advanced engineering nanocomposites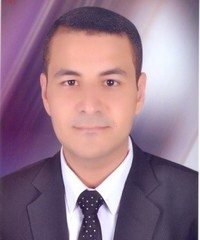 Pr. Mohammad Mehdi Rashidi
Institute of Fundamental and Frontier Sciences, University of Electronic Science and Technology of China
CFD. Heat and Mass Transfer, Micro-fluidics; Thermodynamics; Fluid Mechanics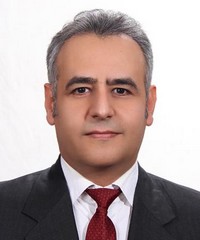 Pakistan Institute of Nuclear Science and Technology (PINSTECH), Pakistan
Fabrication of nanomaterials and their structural, optical and magnetic characterizations.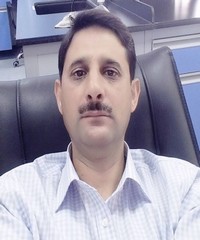 Department of Physics, College of Science, Imam University, Saudi Arabia
Application of Ion-beam Technology in Material Science and in Biomedicine Science, Nanotechnology, Carbon Nanotubes, Computational Physics on superconductors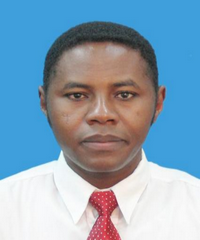 Mohammed Hedayet Ullah Bhuiyan
School of Engineering, RMIT University, VIC, Australia
Applications of nanofluids in heat transfer performance including renewable energy, thermal energy storage, heat exchangers and electronics cooling.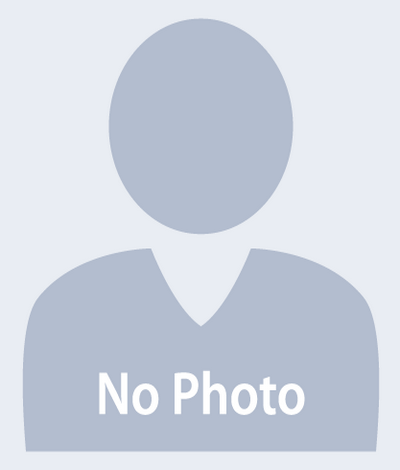 Energies Book Series will offer a variety of publication category, including monographs and state-of-the-art expository works which focus on issues regarding innovative technologies that improves the efficiency of resource and energy utilization.
Two publication formats are considered: full or short chapters (Papers).
Full chapters/papers are limited to 8 pages and short chapters/papers are limited to 4 pages.
Full chapters are for mature work, requiring lengthy explanations of the conceptual background, methodology and data and analysis.
Short chapters are for work that makes significant contributions, but that is still in progress, of smaller scale, or that can be reported briefly. Otherwise, the same criteria apply as listed for full chapters above except that the number of pages must not exceed 4 pages.
The paper language must be in English.
Chapter/Paper book should state:
The major issue(s) addressed,

Potential significance of the work,

The theoretical and methodological approach(es) pursued,

Major findings, conclusions, implications,


Relevant scholarly references.
Chapter/Paper book should follow the instructions on the following template:
Notification within 21 days
Submitted manuscripts are peer reviewed and acceptance/rejection notifications are sent to authors within 21 days of submission, with suggestions for rounds of revisions.
Chapter/Paper publication within 15 days
All final accepted chapters/Papers are published online within 15 days of final acceptance notification.
All chapters/Papers are copy-checked and typesetted before being published. Sci-index regularly submits its books to major databases for evaluation and coverage. Each chapter will be assigned a doi and ISNI and submitted for indexation.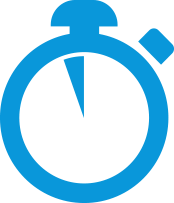 The chapter/paper will be published online in two different formats – pdf and html. It will be open access, freely available to the public and the authors will retain the copyright of their work. Authors receive the Creative Commons Attribution (CC BY 4.0) licensing arrangement.
The authors can monitor the download and citation statistics of their chapters/Papers, which are available below the abstract of each chapter/paper.
Also, all the authors will receive the eBook in pdf format. We will send it to the author for correspondence and it is the responsibility of the corresponding author to share it with the co-authors.
Submit your chapter/paper book
Authors are invited to submit their submissions chapters/papers book using the following submissions system
In case you have issues then send your submission using our email:
energies@sci-index.com
Open Access Fees and Funding
The publishing fee for each book chapter/paper is
250

GBP

. There are no taxes for the authors or any other hidden fees
The author for correspondence of each book chapter is responsible for making, or arranging, the payment (for example, via the institution).
An invoice will be issued to the author for correspondence after the editorial acceptance of the chapter with instructions for payment
A fee is charged to cover the costs of book production and making it freely available to the public. The typical costs associated with the production of a book include book processing, unrestricted free open access, technology and post publication activities
Receiving book proposals, preliminary check of manuscripts to ensure adherence to guidelines, plagiarism check, communicating between authors/editors, organizing peer review, receiving revised manuscripts, copyediting, implementing corrections by authors, type setting, layout editing, proof reading, graphic design, cover design, reference checking, indexing, file conversion, adding metadata to agreed industry standards, purchasing ISBN and handling, and project management
Unrestricted free open access:
All publications are freely available to the public.
Anyone with an access to internet can access, read, and download the chapters without any restrictions.
Online presence requires a publishing platform, hosting, necessary security features and email services.
Post publication activities:
Permanent preservation using service providers, applying for indexing in various repositories, book promotion, marketing and continued online presence.
Published Chapters/Papers
Energies Book Series – volme in Progress
published chapters/papers are from regular book volumes and selected best papers from conferences' special issues.